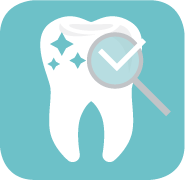 What is innovative method Clear-Aligner?
This method involves the preparation of special transparent overlay straightening teeth. Forget fixed orthodontic apparatus, or continuous removal and movable camera. This method focuses on aesthetics and is completely biocompatible, in a word SAFE!
How is the treatment?
Initial diagnosis and consultation with the patient the possibility of using overlays Clear-Aligner, administration costs of treatment and its duration.
To complete overlay is required to download and jaw impression and take a photo cefalo and pantomographic.
We also make digital analysis.
Emboss 3 overlays the selected size and thickness, which then the patient should wear alternately starting with the lowest overlay thickness to overlay the highest thickness. The wearing of a single overlay is a period of about a week. In summary, the first phase of treatment is 3 weeks.
The patient should come to our office regularly for check-ups every 3 weeks.
After every 3 weeks of wearing the kits overlays charge of the patient's next impressions and perform the next overlay as you progress straightening teeth.
The final stage of treatment, very important for the patient is phase retention .
What is the phase of retention?
Phase retention - the process during treatment with to prevent the recurrence pre-treated defects. This phase of treatment should be carefully planned with the patient so that the patient strictly observe the established hormonogramu wearing caps retention.
In short retention stage should look like this:
In the first year after treatment the patient focuses on the longest possible wear caps during the day, and absolutely wear pads on all night.
The second year is associated with about 16 hours of wearing caps retention
After these two time periods are advised to wear the clip and only the night.
Why wearing caps must endure so much?
Actually, the progress of treatment is an individual matter for each patient. Depending on the extent to which the teeth want to cooperate with the pads, and depending on how large predate malocclusion. After treatment "active" patient should be reported to your doctor every 6 months in order to further control the progress of treatment and to check for any signs of retrogression in the progress of treatment.